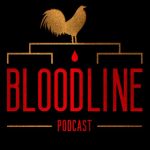 Update: The court ruled against the Puerto Rican Galleros in January 2021, upholding the lower court's decision that cocking would not be viewed as a form of speech, and was thus entitled no due process of law prior to a ban. Further, they affirmed that Congress was within its authority to ban the practice without regard to the will of the Puerto Ricans.
A week before Christmas one year ago, on the eve of the federal prohibition in Puerto Rico, I visited the island, attending over two days and nights, what may have been the last legal cockfights on U.S. soil.
I say that it may have been the last legal cockfight in the country because Puerto Rican cockers currently have an appeal pending in the First Circuit Court in Boston which challenges the constitutionality of the ban and also argues the cockers were entitled and did not receive due process of law prior to the prohibition. Oral arguments were made earlier this month, and gamefowl community awaits the decision of the court judges.
View the cockers' appeal brief, which summarizes their arguments. You can view the brief in support of the cockers' case from Puerto Rican mayors, here, or listen to the full oral arguments made to the First Circuit Court of Appeals December 8, 2020.
Transcript: A Gringo Walks into a Cockfight