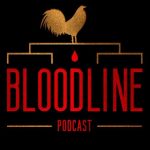 Today, almost 200 years after the formation of the SPCA in London, there are satellite organizations in countries all over the globe and in many major cities. There are similar or philisophically related groups (PETA, Humane Society, etc.) in most of these countries.
Sixteen years after the SPCA's first meeting, the crown will grant it a royal commission. Members of these groups will dominate the politics and business of animal law in the country, and elsewhere in the world up to the present.
The story of its formation might surprise many listeners. The group stumbled out of the gates. The group was bankrupt within two years, it's founder imprisoned then forgotten. Another early board member was a renowned Irish dualist and Parliament member, who fled England to avoid arrest for his debts when he lost re-election.
Still, the members succesfully lobbied for laws to outlaw cockfighting within the first decade.
The story unfolds in the roiling political and social context of Great Britain at the outset of the Industrial Revolution.
This episode, we'll explore the early history of animal rights activism groups such as the SPCA. We'll meet some of that groups founders. Then we'll try to understand how they outlawed the Sport of Kings in England.